THE BIG RAFFLE is now on! BUY YOUR TICKETS HERE
I need a new workshop! (Sadly I've had to move out of the one I'm renting).
There are positives to this!
I'm disabled and my mobility is getting worse and it was always quite a long and muddy walk to my old workshop.The intended place for my new workshop, if we can raise enough, is only a two metre level walk from my back door! Whoop whoop! I also had no internet or running water at my old workshop so I'll be close to the kettle and be able to chat to you all whenever you fancy it! As I'm not renting I will be able to decorate it in bright colours, yippiieee!
These are all positives for me, but for you there's the chance of winning some awesome goodies for only a small donation, huzzah! And you'll get to see and purchase all the exciting goodies I have in store for the future!
I feel a bit weird fundraising for myself, but it would really enable me to continue with the work I love and enjoy.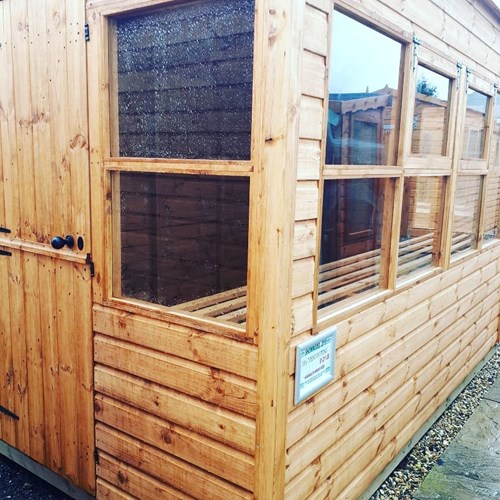 There's only 1000 tickets for sale and 26 prizes so even if you buy just 1 there's a 1:38.5 chance of winning! whoop whoop!
The prize draw will take place when all 1000 tickets have been sold or by September 20th 2018 at 9pm (this may be extended if longer is needed to raise a reasonable amount).
The winners will be announced on all my social media accounts. I'll try to do my first live video for the draw! Please email This email address is being protected from spambots. You need JavaScript enabled to view it. if you would like to be emailed if you win. Thank you x
FIRST PRIZE
Meadow flowers breakfast set for two (worth £190) plus free UK or worldwide postage direct to the winner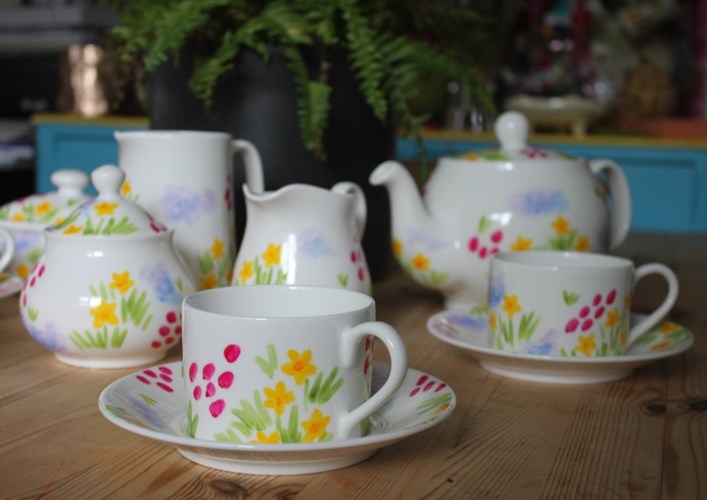 4-8 cup teapot (worth £50)
2 Straight teacups and saucers (worth £36)
Half pint milk jug (worth £18)
1 pint cereal milk jug (worth £22)
Sugar/jam bowl (worth £18)
Butter dish (worth £28)
4 Slice toast rack (worth £18)
SECOND PLACE PRIZE
Magic Mushrooms 3 tier cake stand (worth £65)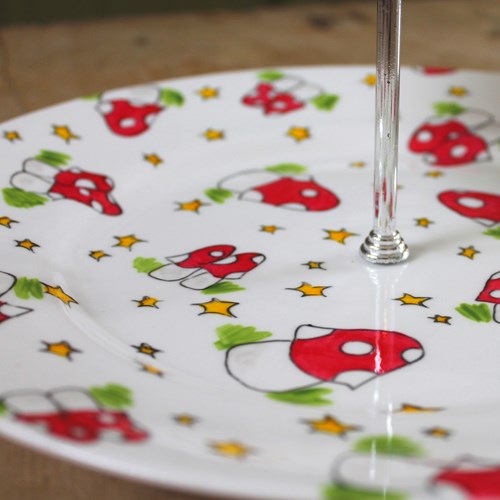 4 x THIRD PLACE PRIZES
A Vintage Pimp display plate (worth £15)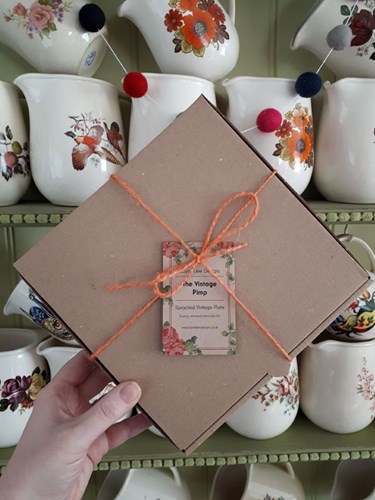 Design picked at random, but if you have a favourite in mind, I'll see if it's in stock!
20 x RUNNER UP PRIZES
The new Merryweather badge pack (worth £4.95) plus free postage.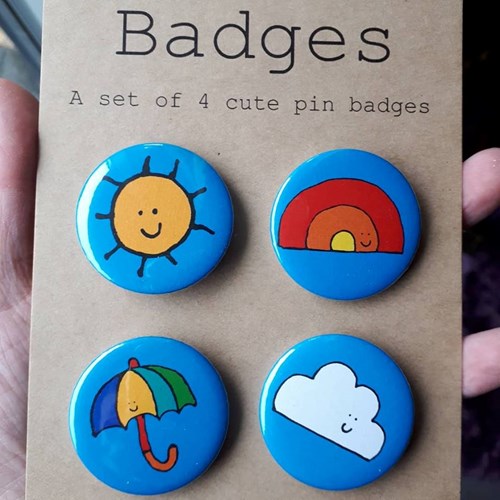 Terms and conditions
Items are hand painted so may vary slightly from picture shown. The organisers decision is final. Postage to the winners address only. No cash alternative. Prizes can not be returned. Worldwide entries welcome.